Washington is a great place to visit as it offers many attractions, as well as great bars and world-class restaurants. It can, however, be very expensive. That's not to say that it isn't an enjoyable place for the budget traveller; there are plenty of national monuments and parks to visit, so those who love the outdoors and learning about history can keep costs pretty low! Let's look at some of the main free things to do in Washington D.C.
US Supreme Court
The Supreme Court makes the final decisions on legal matters. You can even see it play out for free as court sessions are open to the public, with free 30-minute lectures on offer in the main hall. There is also a visitor film and various exhibitions in addition to the lectures, which can be very interesting and informative.
US Capitol Building
US Congress meets in the Capitol Building, and you can take a free tour through it if you get there early enough to score one of the tickets, which are given on a first come, first served basis. Plan to be there early as the tickets usually go very quickly. You can also score free tickets to sit in the galley to watch Congress in session. Be sure to clean your ears afterwards….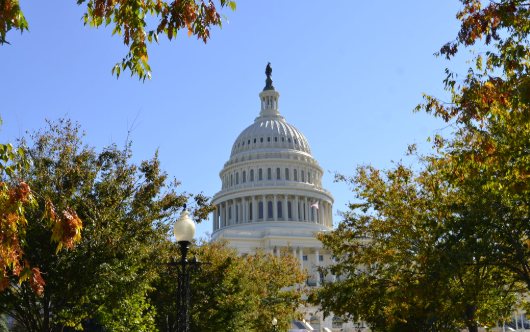 The Smithsonian Museums
The Smithsonian Institution offers a selection of museums and research centres which are free to enter and feature IMAX movie theatres too. The buildings to visit are so fascinating and include the Air and Space Museum, American Art Museum, Natural History Museum as well as the Smithsonian Gardens.
Vietnam War Memorial
The National Mall is a tree-lined park with many monuments that you can walk around and explore. Some of the monuments include the Belmont-Paul Women's Equality National Monument, Ford's Theatre National Historic Site, Franklin Delano Roosevelt Memorial and the Martin Luther King, Jr. Memorial.
Here you will also find the Washington Monument, a marble obelisk at the centre of the park to honour George Washington and the World War II Memorial. This memorial is dedicated to the 16 million people who served during WWII, including the 400,000 who died in the war for America.

Take advantage of all the free activities and sights on offer in Washington, to soak up the city and learn about the incredibly rich history while saving your money to make it last longer during your travels.