Italy is one of the most famous places for travellers. If you are going to visit the country, check the following places and see why the country is full of life, tradition and culture:

Juliet's Balcony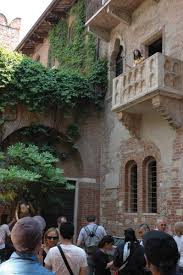 The city of Verona is famous in Shakespeare's play 'Romeo and Juliet' and Verona is home to the balcony of Juliet.
The city of Verona bought the home featuring the balcony in 1905 to attract tourists although the real-life Romeo and Juliet does not exist in real life. The balcony has now become a tourist attraction and couples come to this place to declare their love for each other.

The Coliseum
Rome is the home of the famous Coliseum and if you are in Rome, you should never miss this amphitheatre. The ruins of this magnificent place once held over 50,000 spectators during its time. The amphitheatre was famous before its gladiator matches. Now, it stands as a famous ruin for tourists to imagine the violent spectacles that once entertained the crowds.

Pompeii
Pompeii is famous for its open-air museum where you can find preserved houses and relics, ancient Roman forums, baths that are well-preserved because of the events that took place in 79 AD when Mount Vesuvius erupted and destroyed the village down below.
The eruption also signifies the preservation of Roman life where tourists can now see what it was like during that time.

Vatican City
If you are a religious person then you should visit Vatican City. The city is also home to powerhouses like the Piazza San Pietro and St Peter's Basilica.